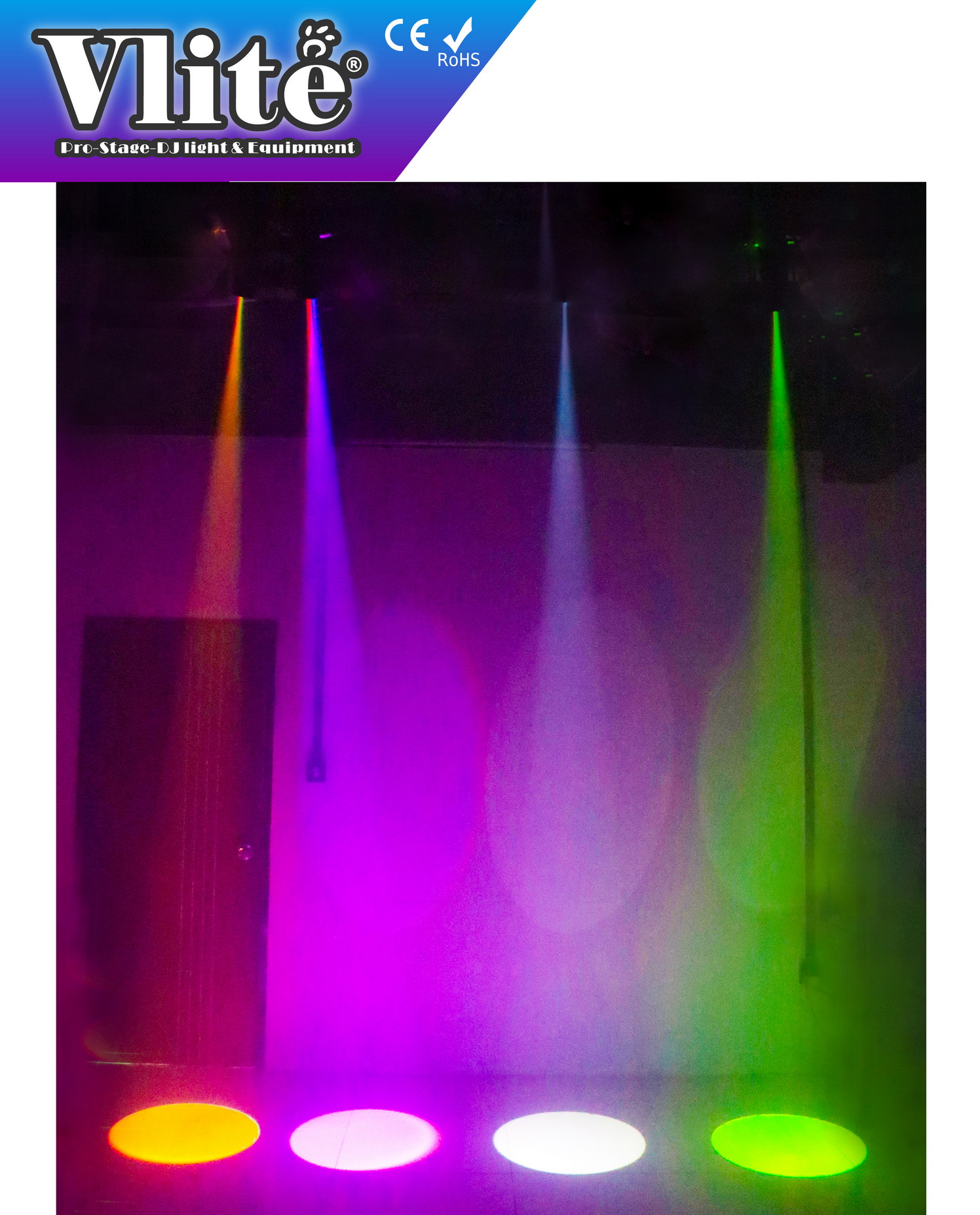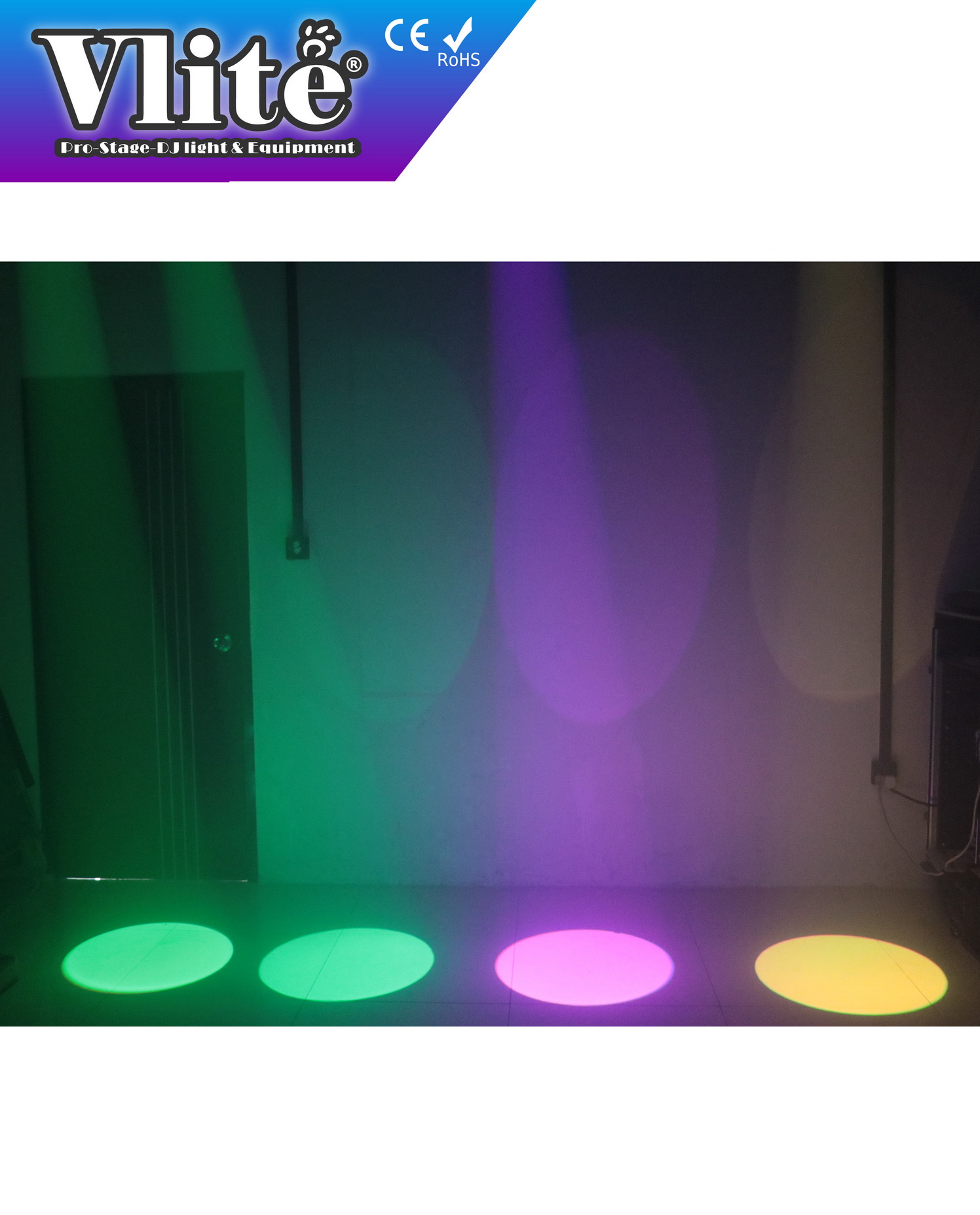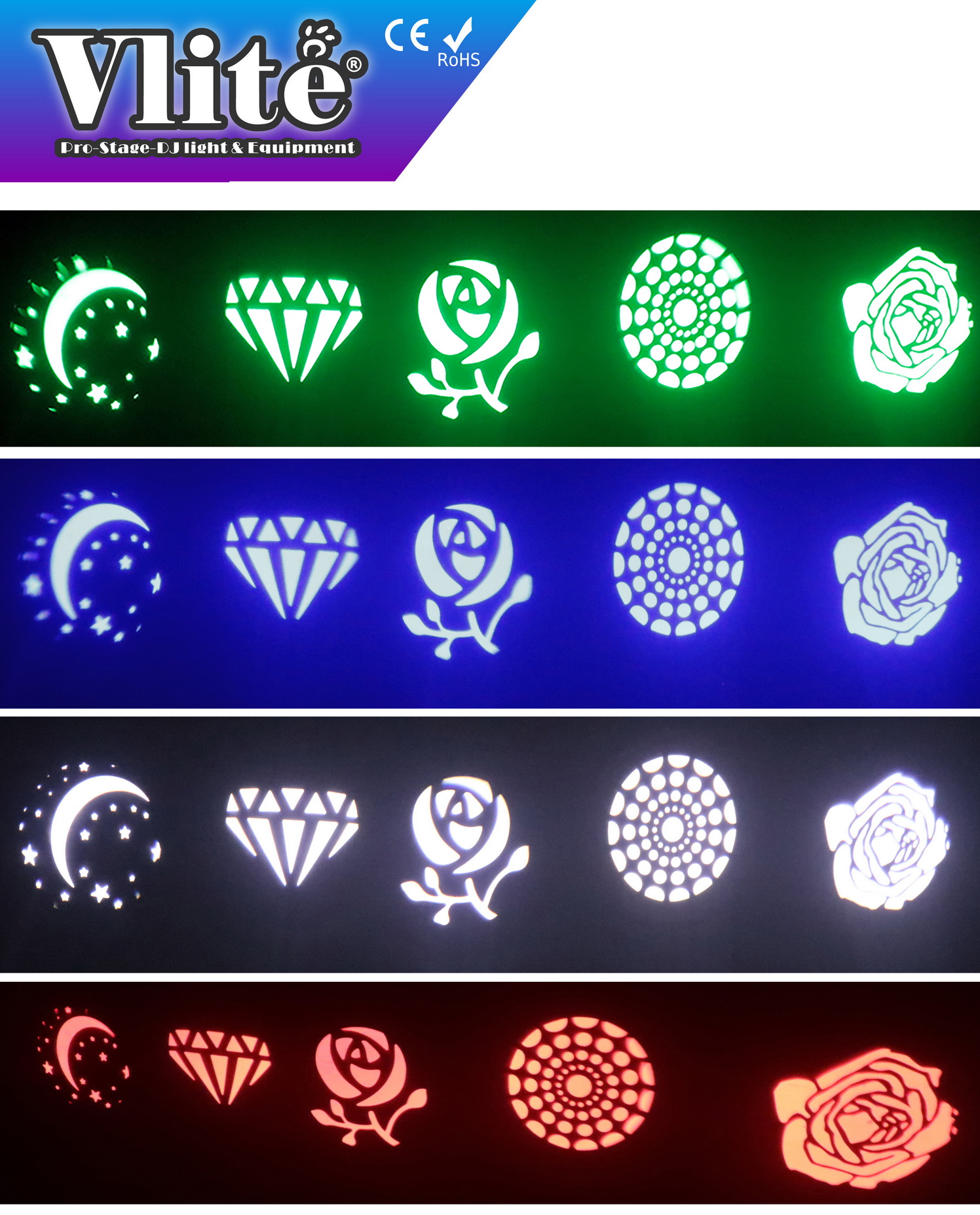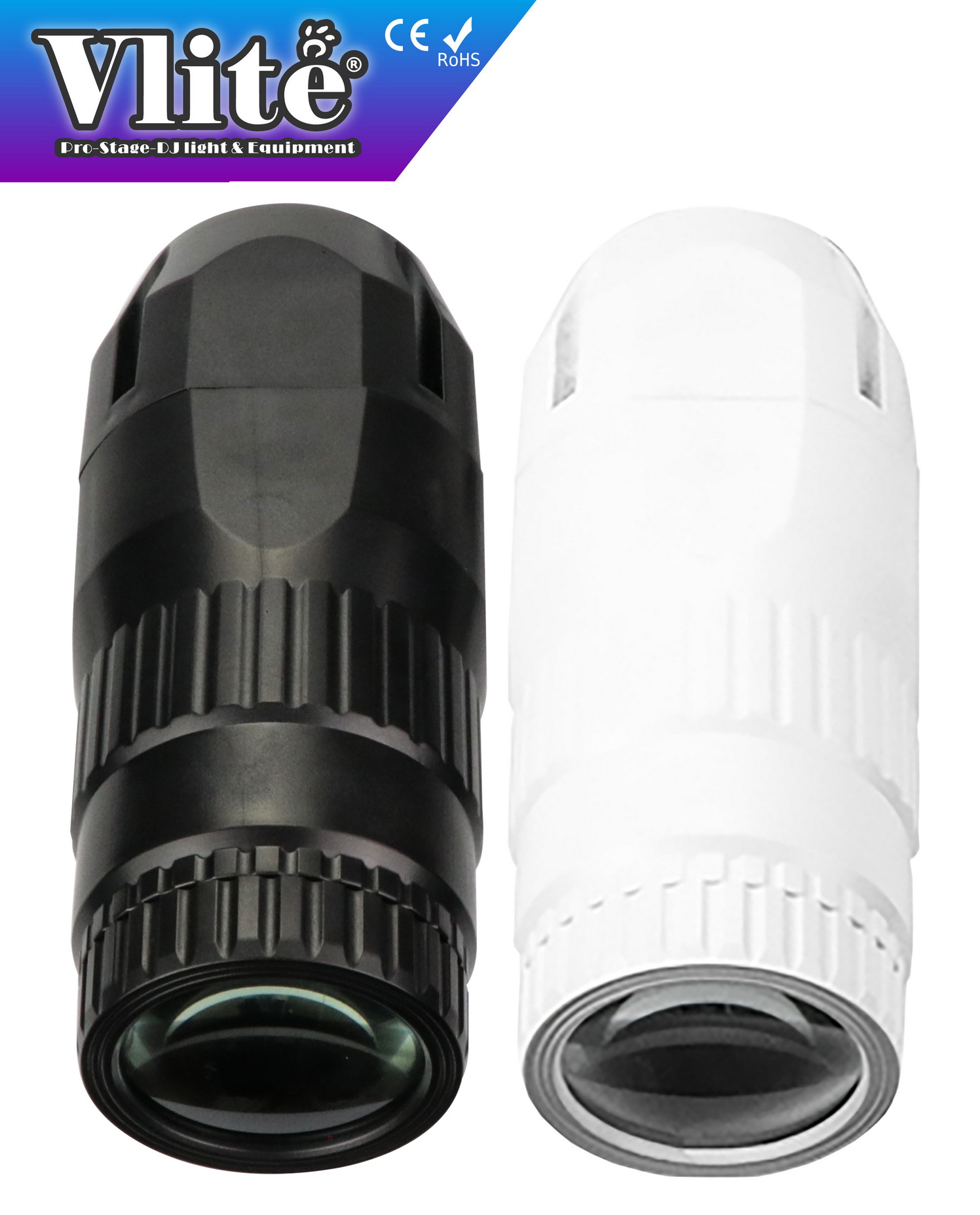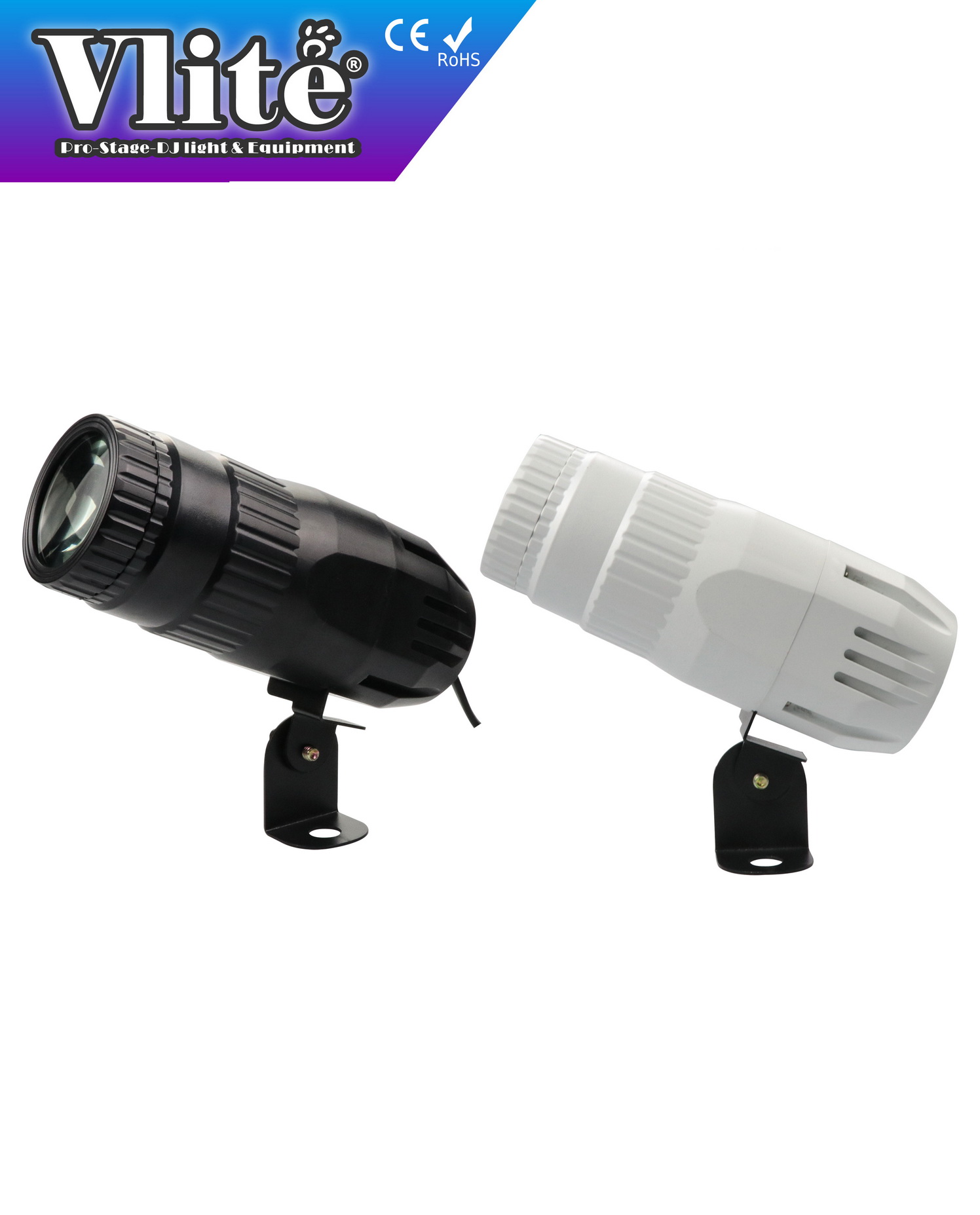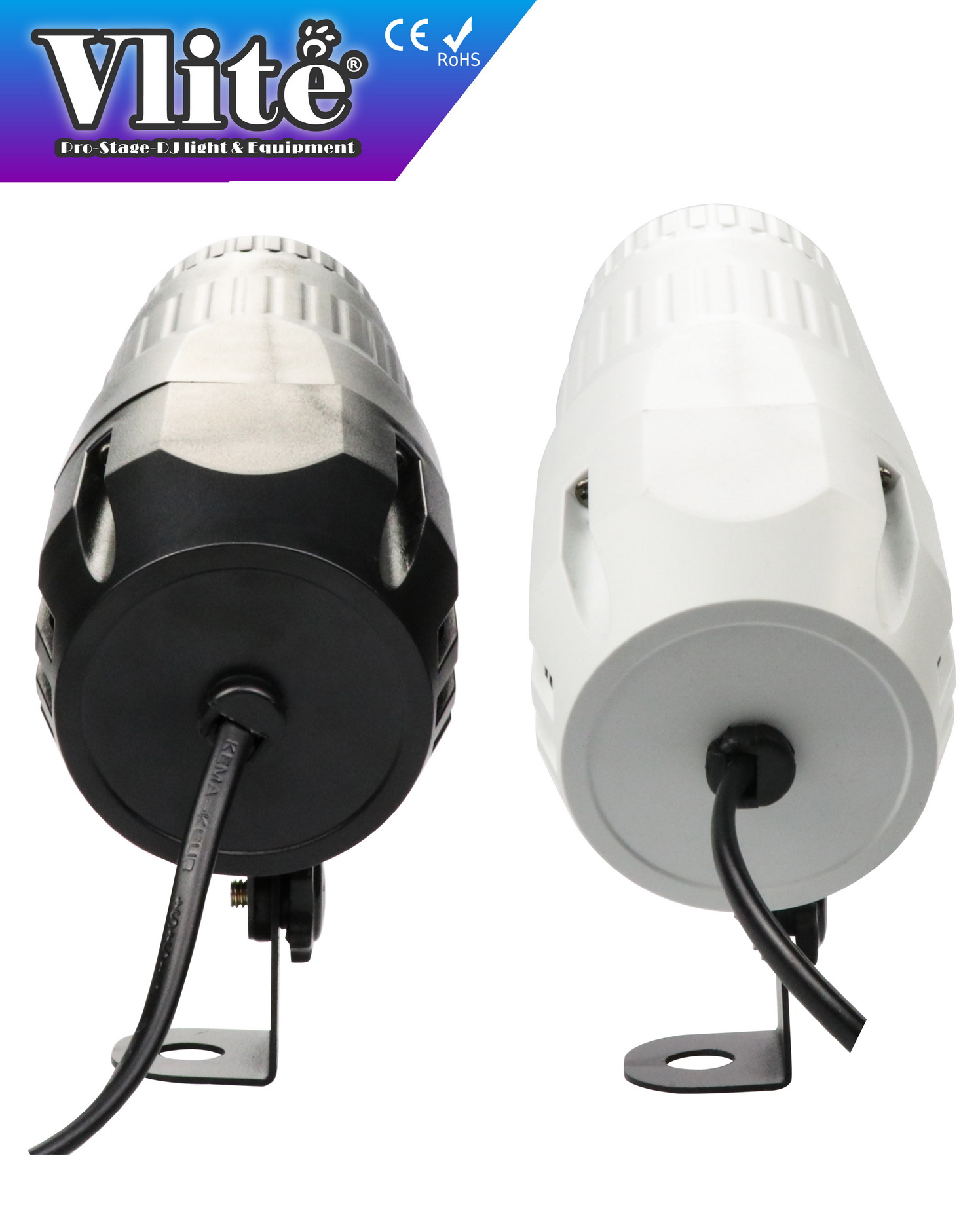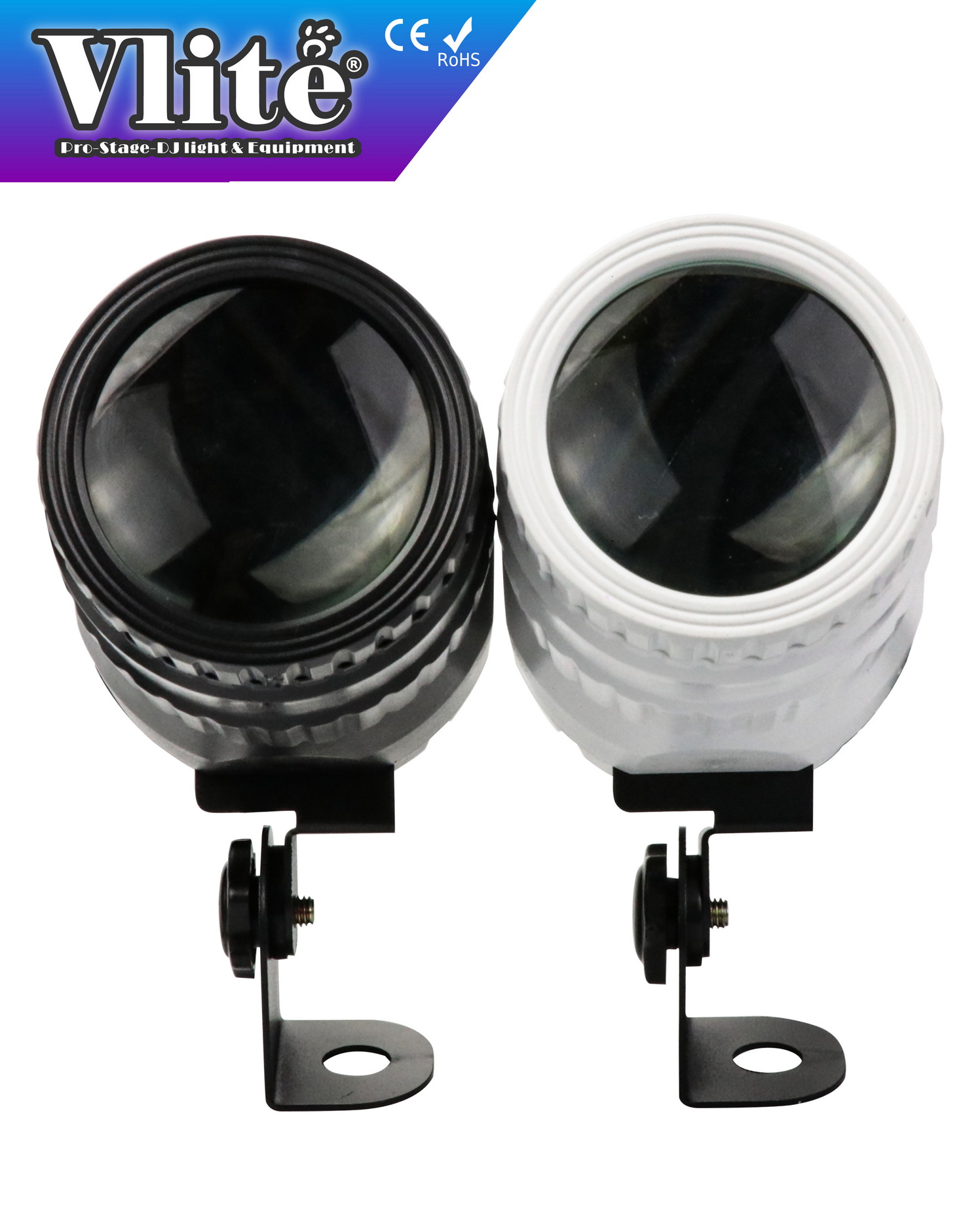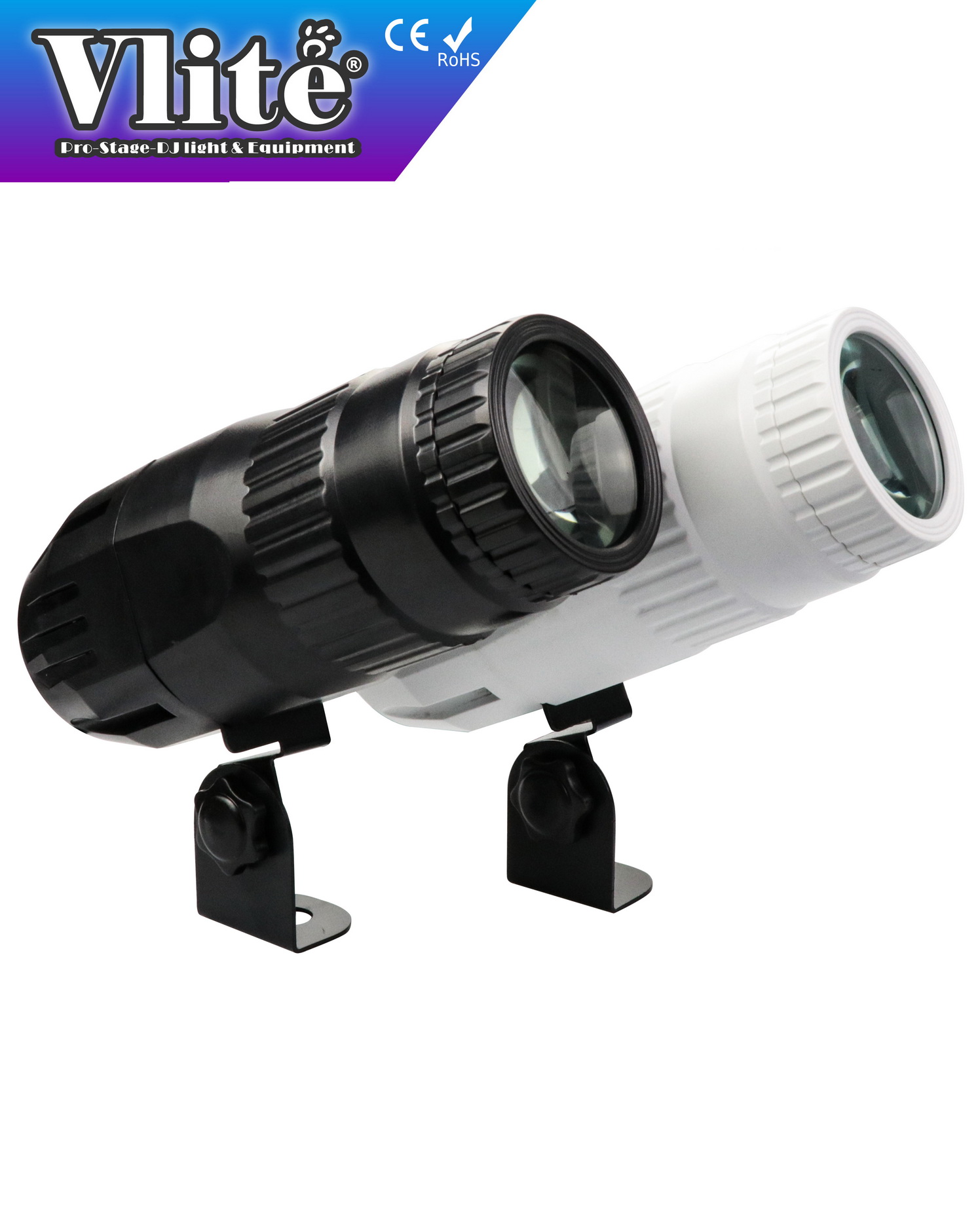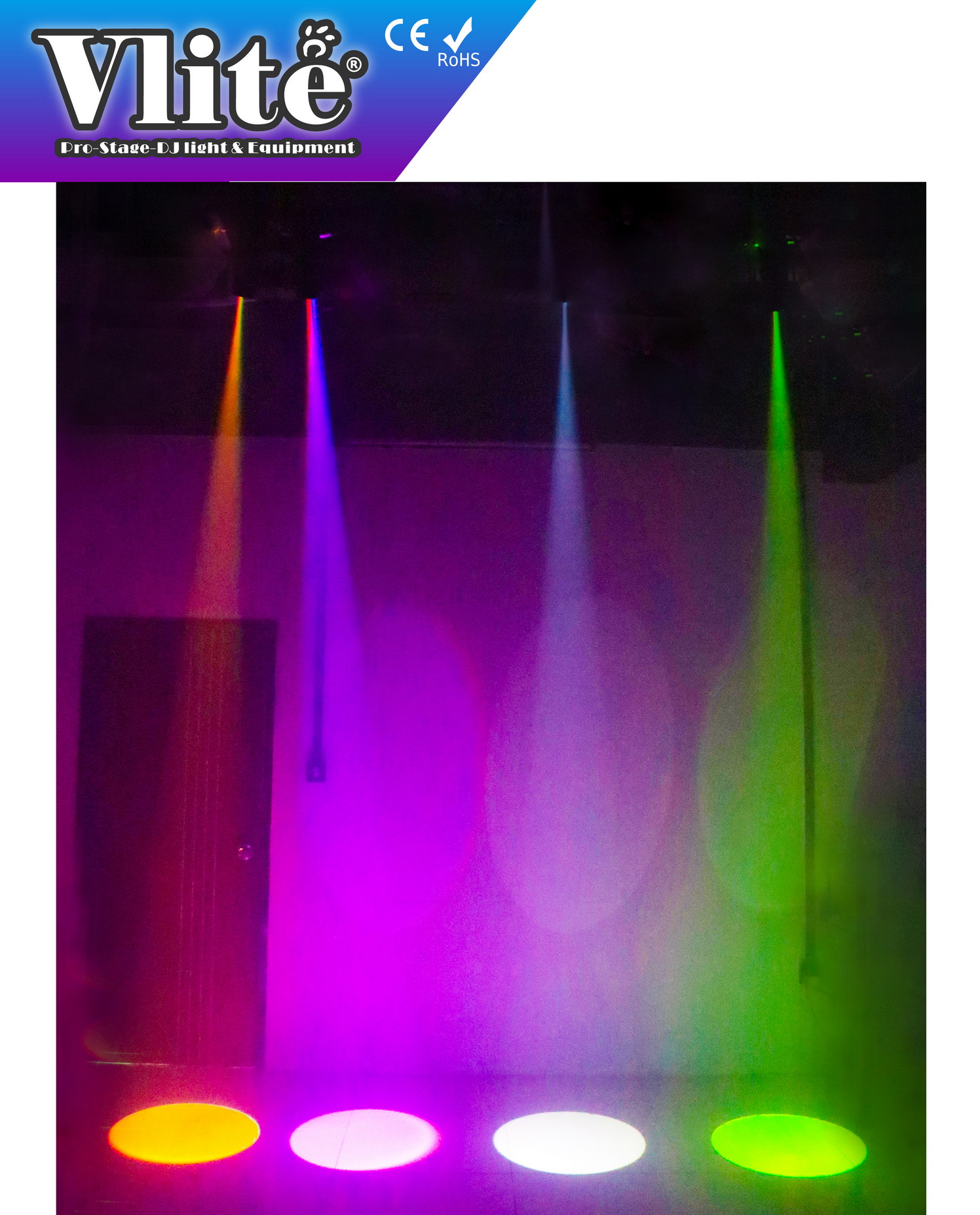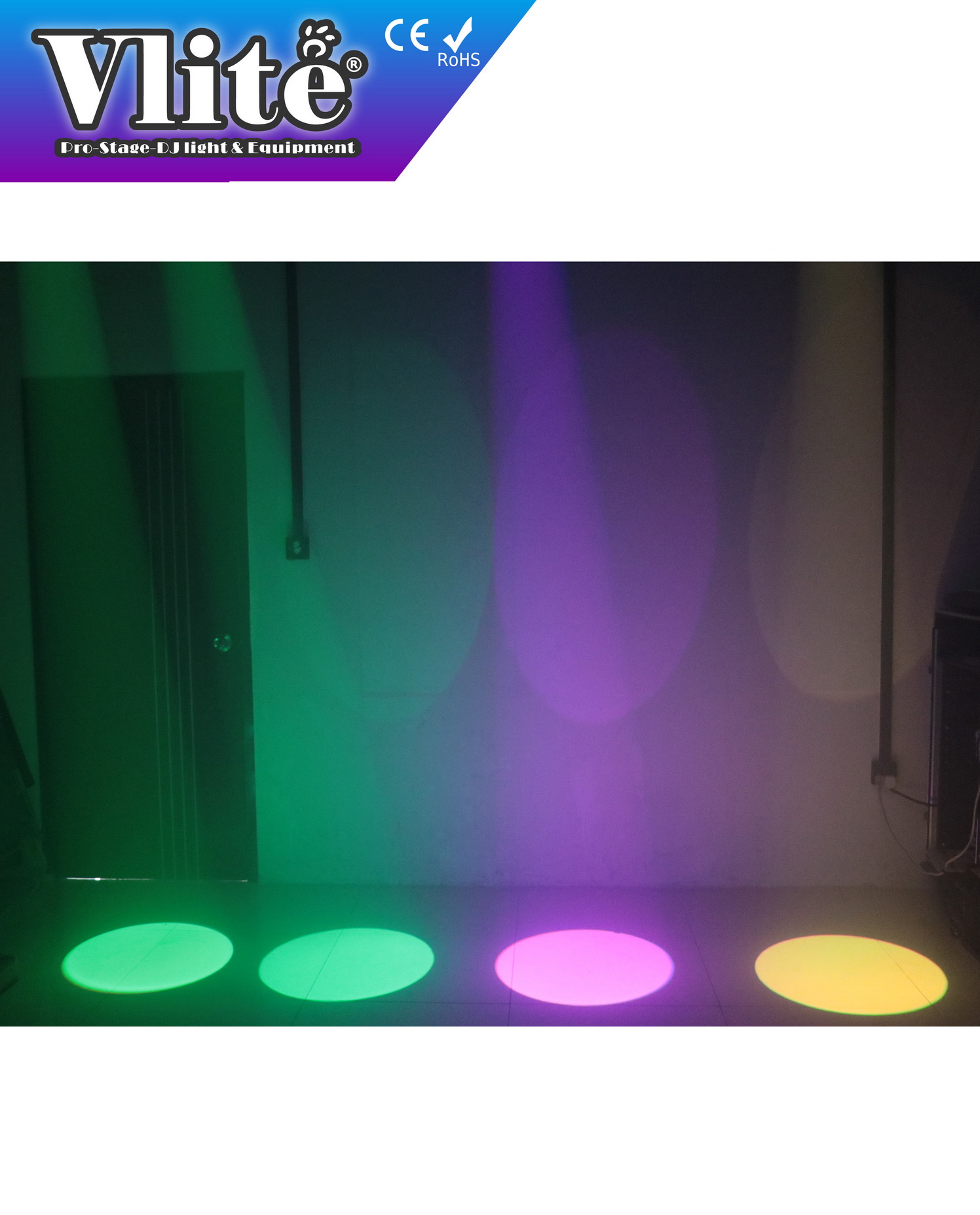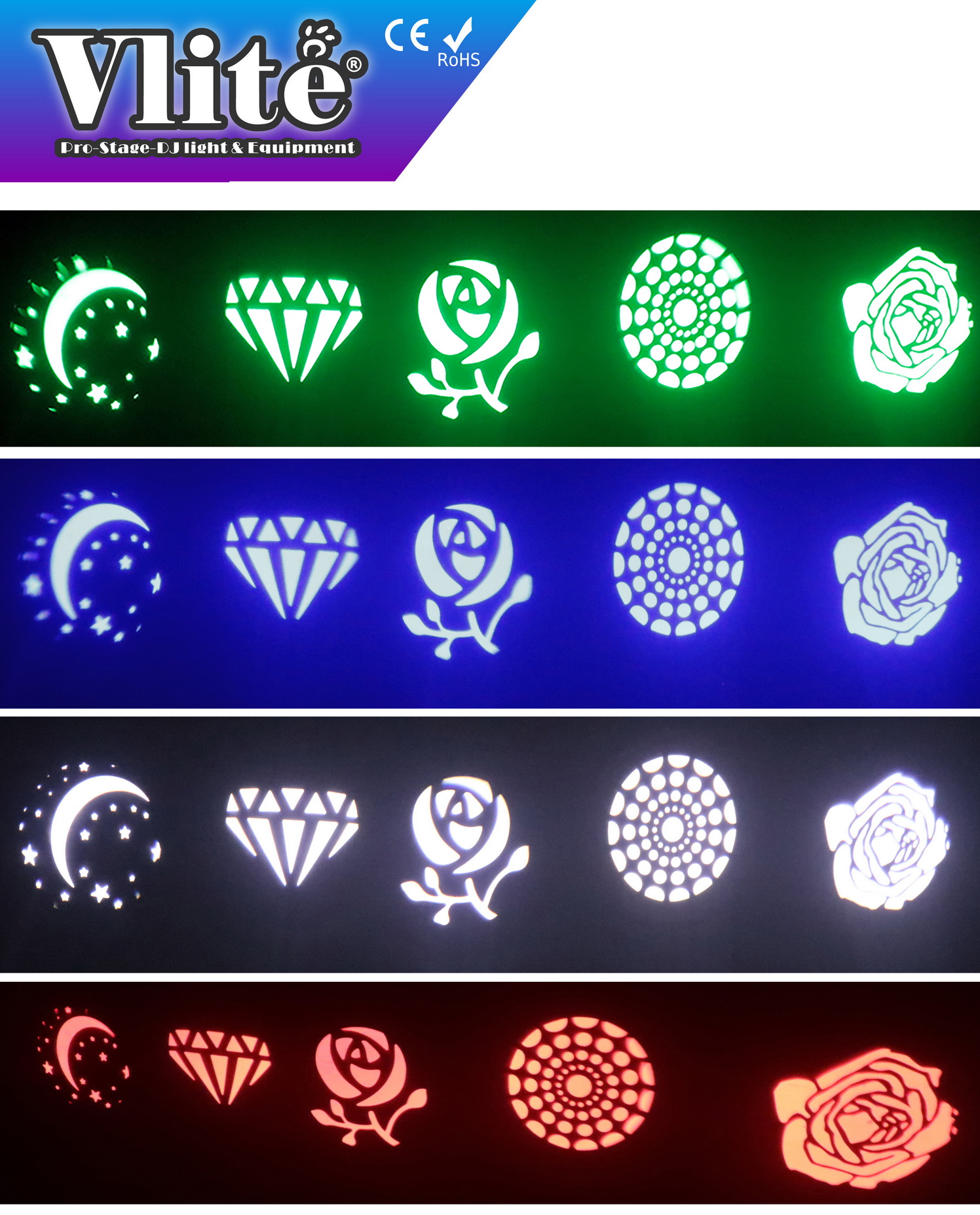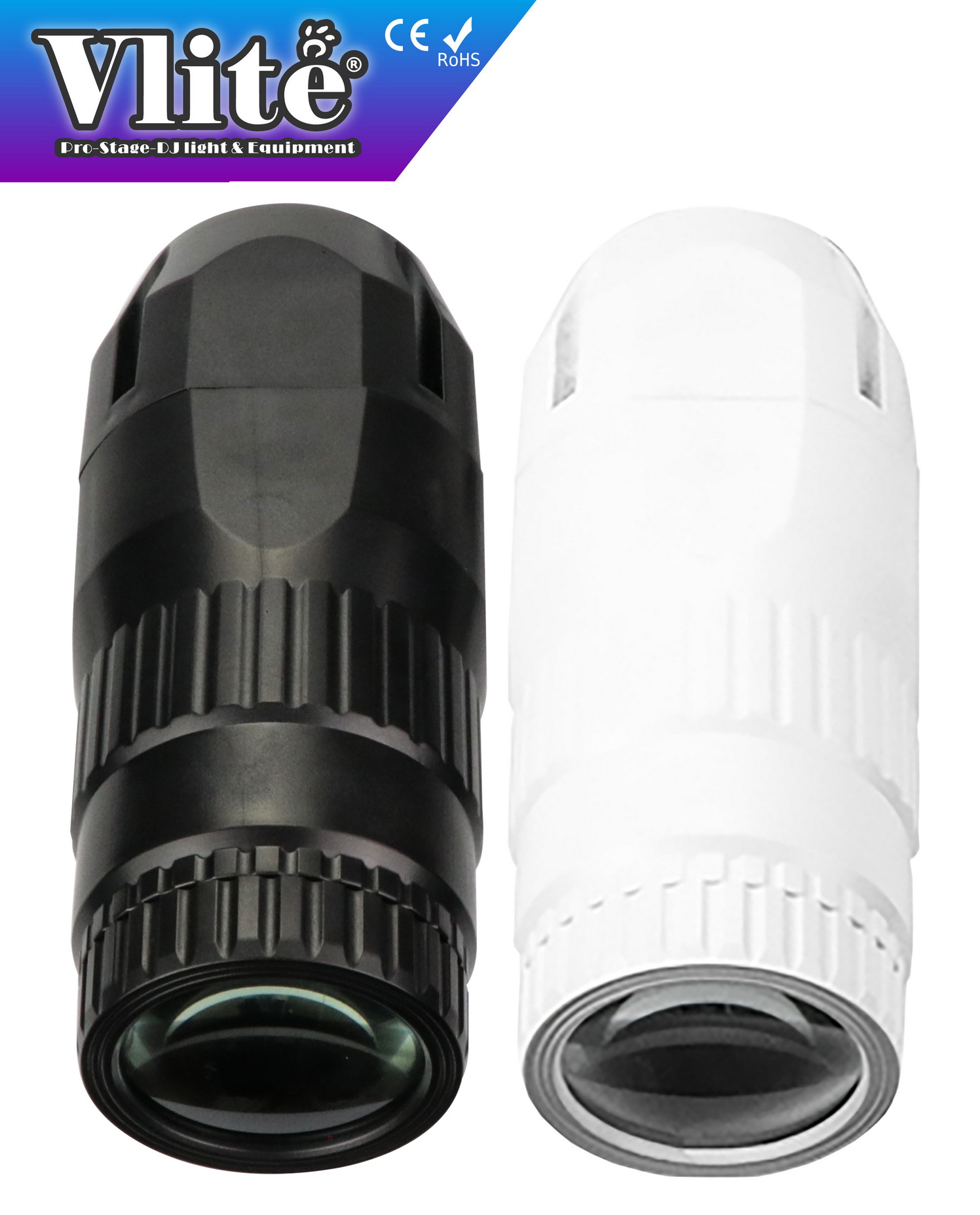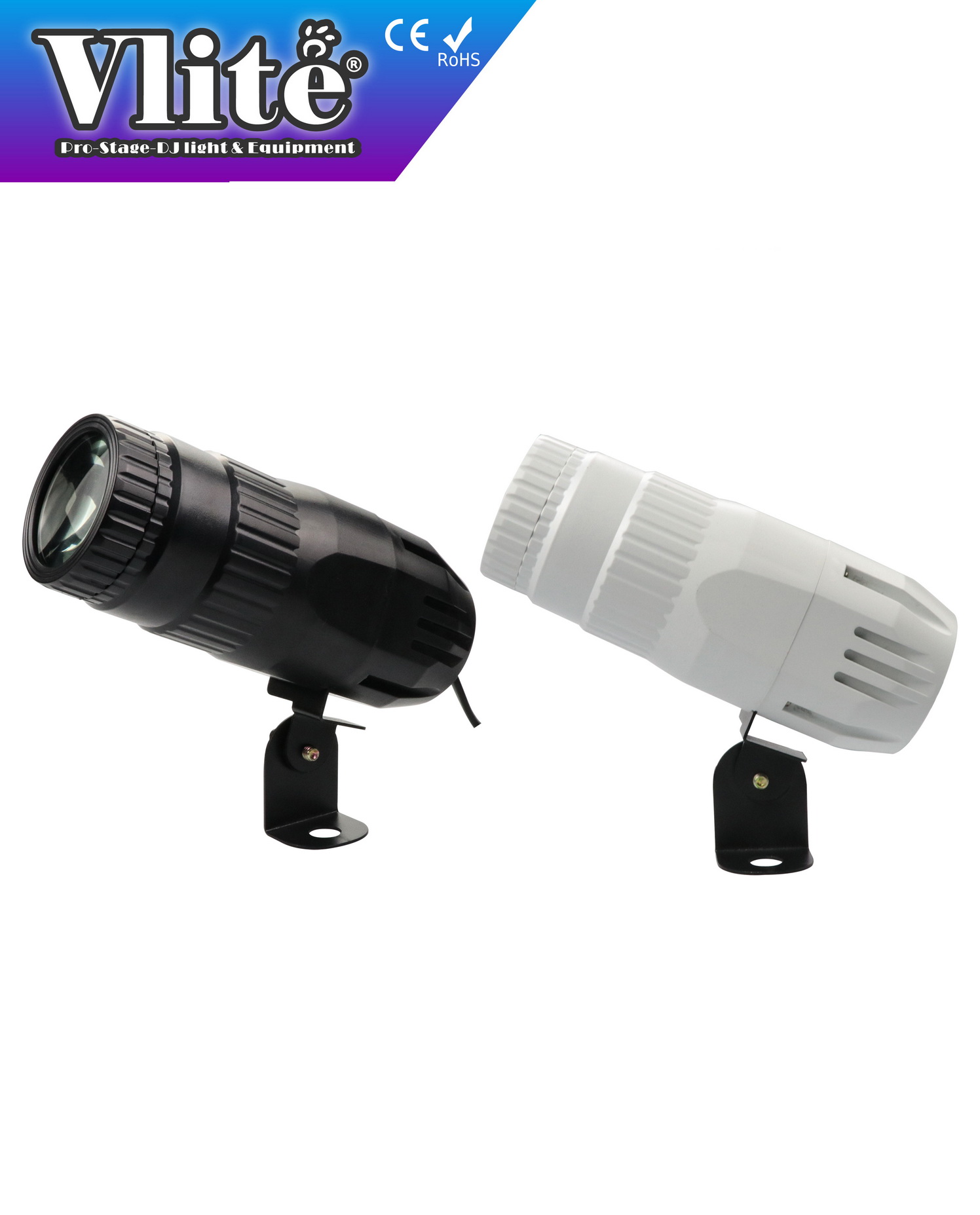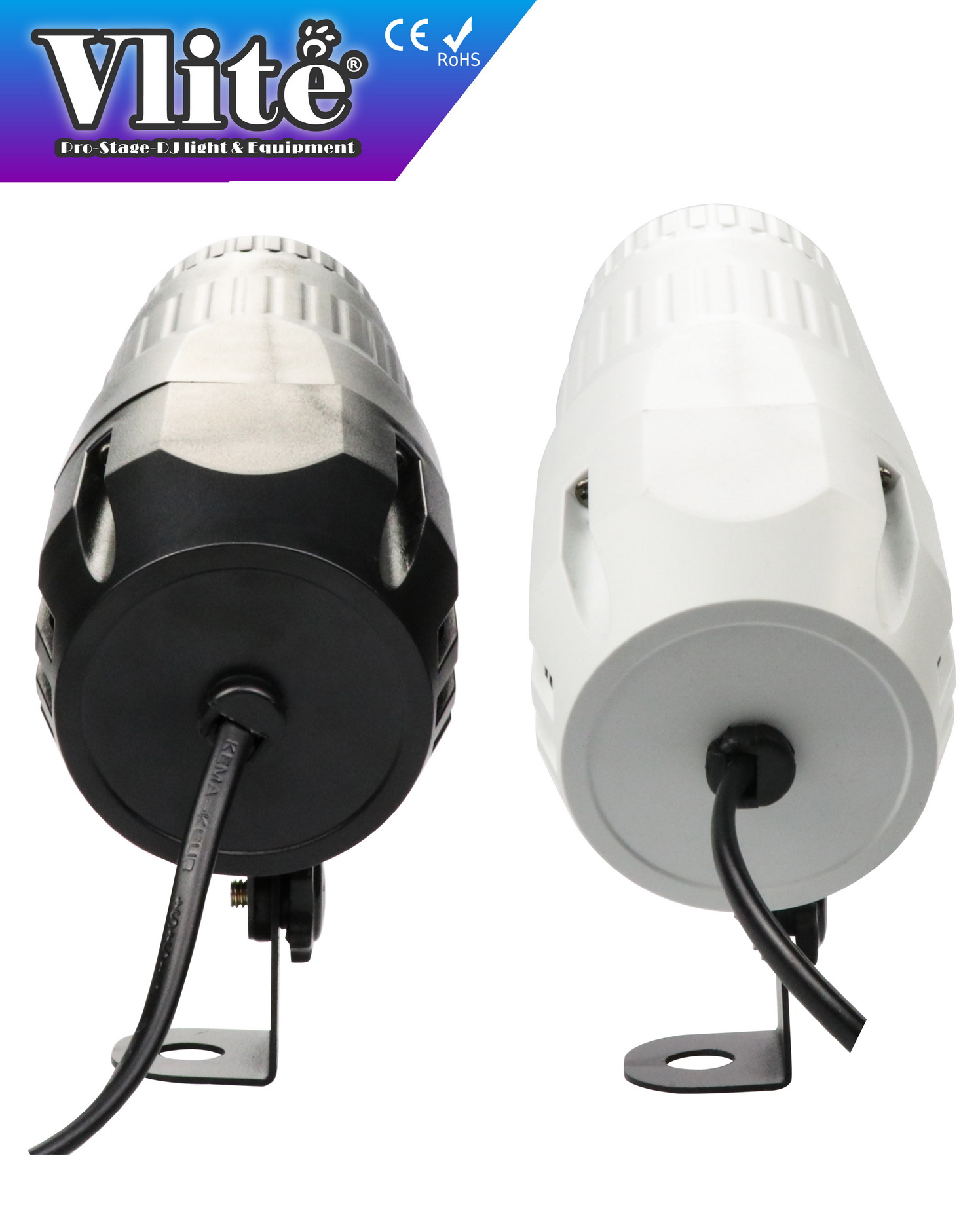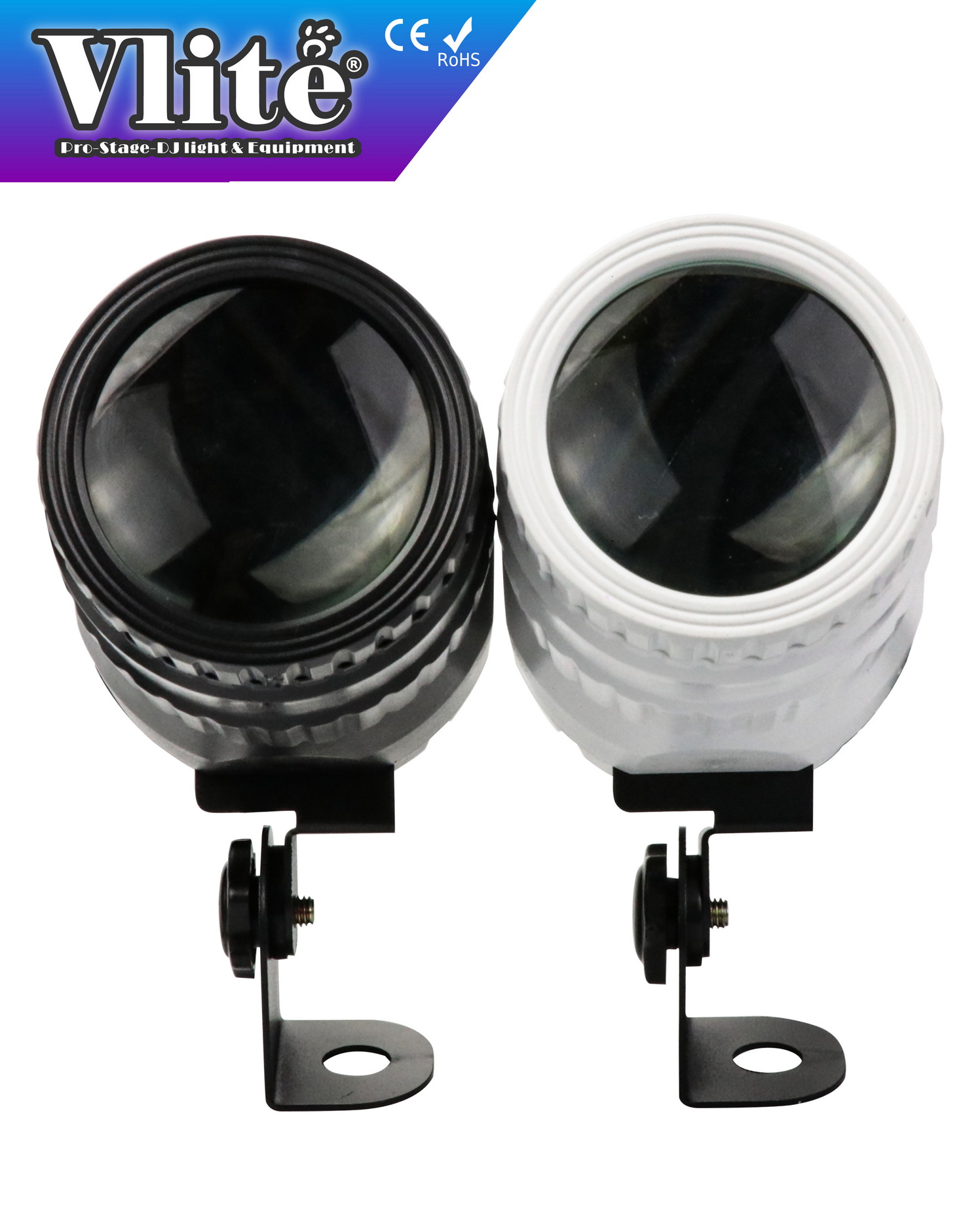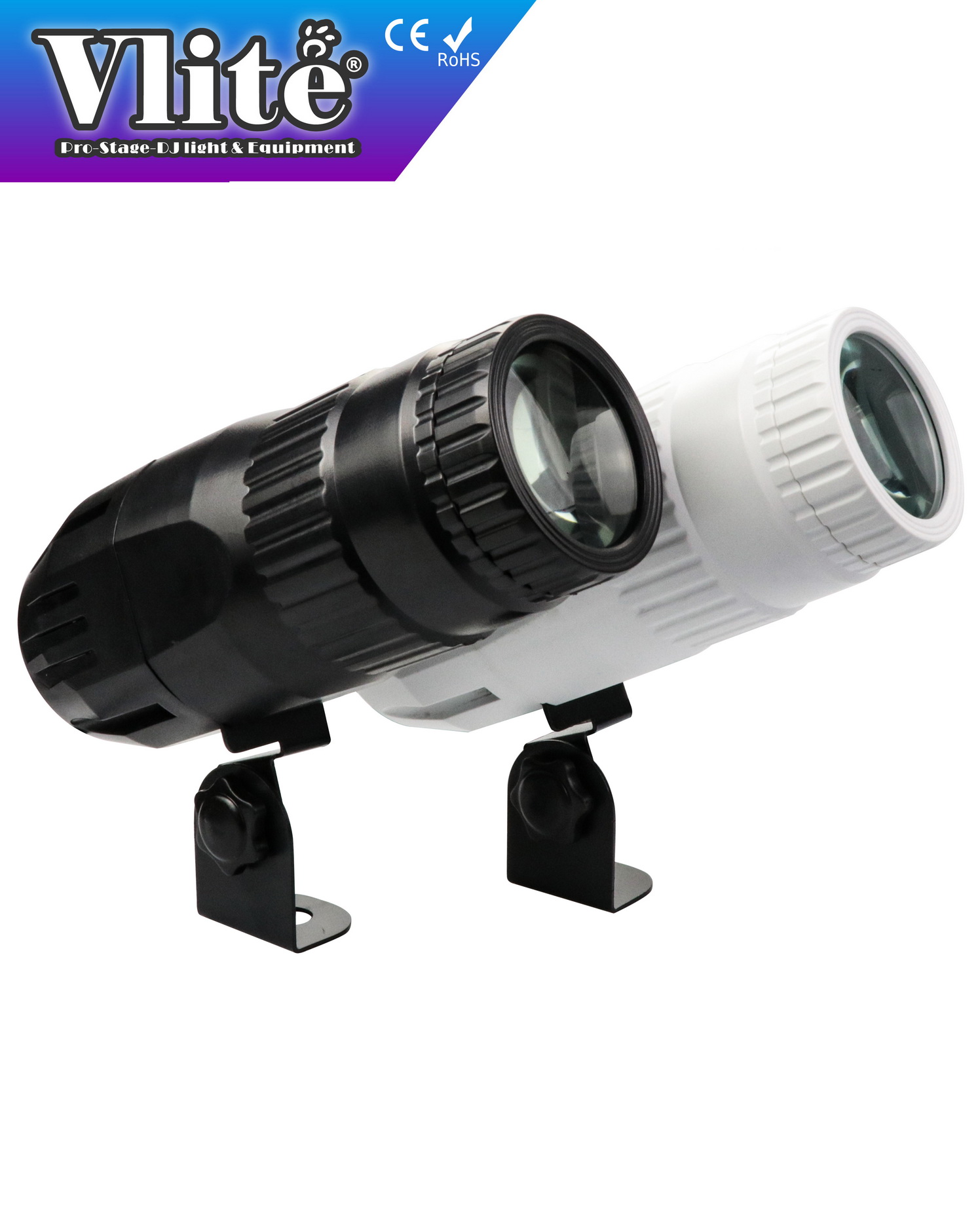 LV-DJ-S010 - Mini LED SPOTLIGHT RGBW
Mini LED SPOTLIGHT RGBW
New mini spotlight the optical lens has good light transmittance, good condensing ability, and projects a soft and uniform light spot without glare. Manual focusing, adjustable aperture size. It takes to use imported LED beads which is uniform light output, good color rendering, high brightness, long life, low light decay. The device uses simple and intuitive infrared remote control, you can choose the desired light color and effect mode at any time. Product features: remote control, auto-run mode, high-brightness LED beads, portable installation to meet the needs of various family PARTY, KTV boxes, bar, stage situations, birthday parties and other applications.
Parameter Introduction
Voltage and Power Consumption
---
* Voltage: AC100~240V 50Hz/60Hz
* Power Consumption: 15W
* LED Source: 1 x 12W RGBW 4-in-1 LED
Features
---
* Beam Range: 10°
* Spot Diameter:
The spot diameter is 20cm at a distance of 1m.
The spot diameter is 37cm at a distance of 2m.
The spot diameter is 57cm at a distance of 3m.
The spot diameter is 75cm at a distance of 4m.
The spot diameter is 95cm at a distance of 5m.
Control Mode
---
* Control Mode: Auto-run and IR remote controller
Structure
---
* Material: Plastic
* Working Environment: Indoor
* Color: Black or White
Dimension & Size
---
* Net Weight: 0.35 KG
* Gross Weight: 0.50 KG
* Product Size: 5.70cm(L) X 18.0cm(W) X 8.0cm(H)
* Color Box Size: 21.5cm(L) X 10.5cm(W) X 14.0cm(H)
* Master Carton Size: 56.5cm(L) X 45.0cm(W) X 31.5cm(H) (20PCS/CTNS)