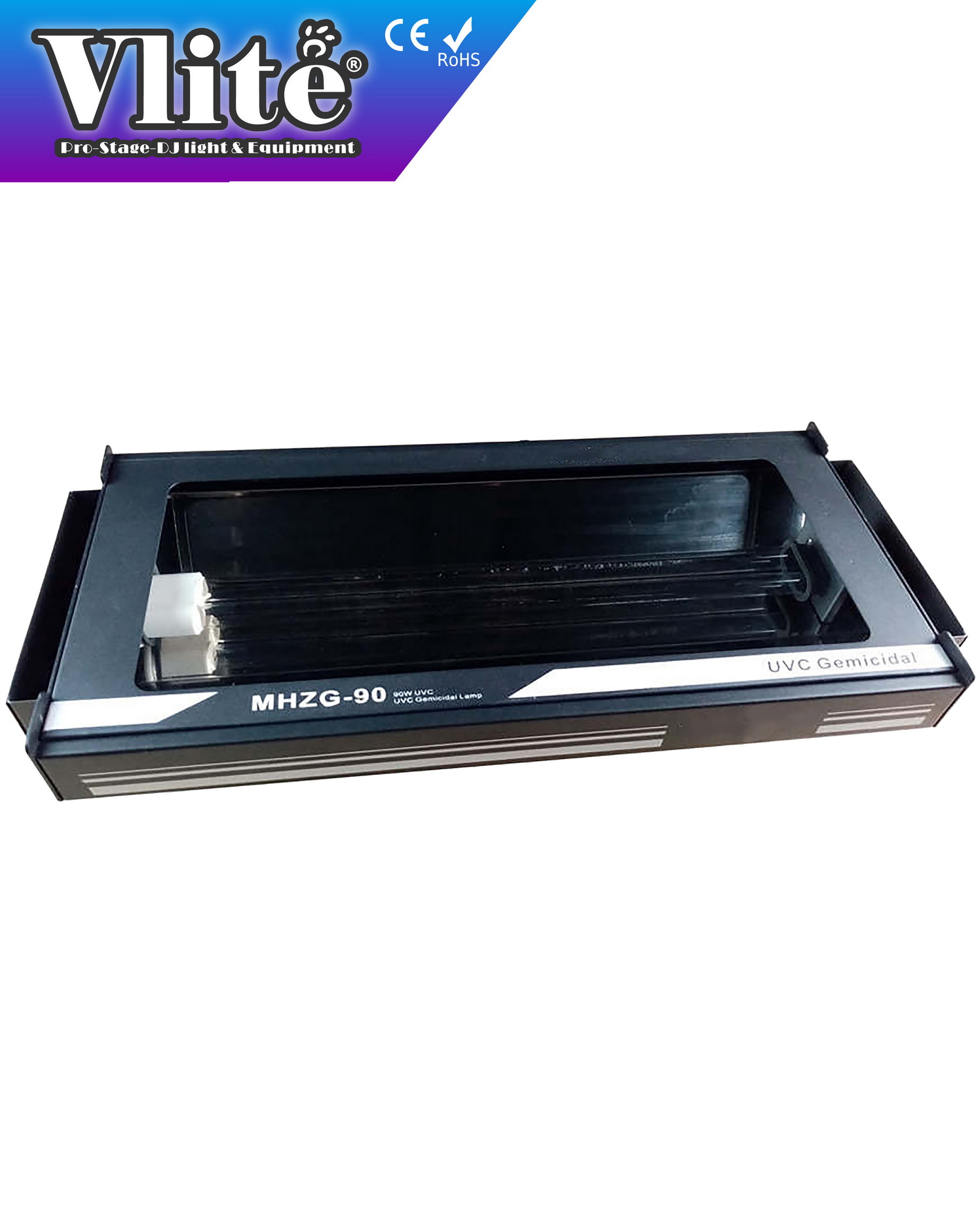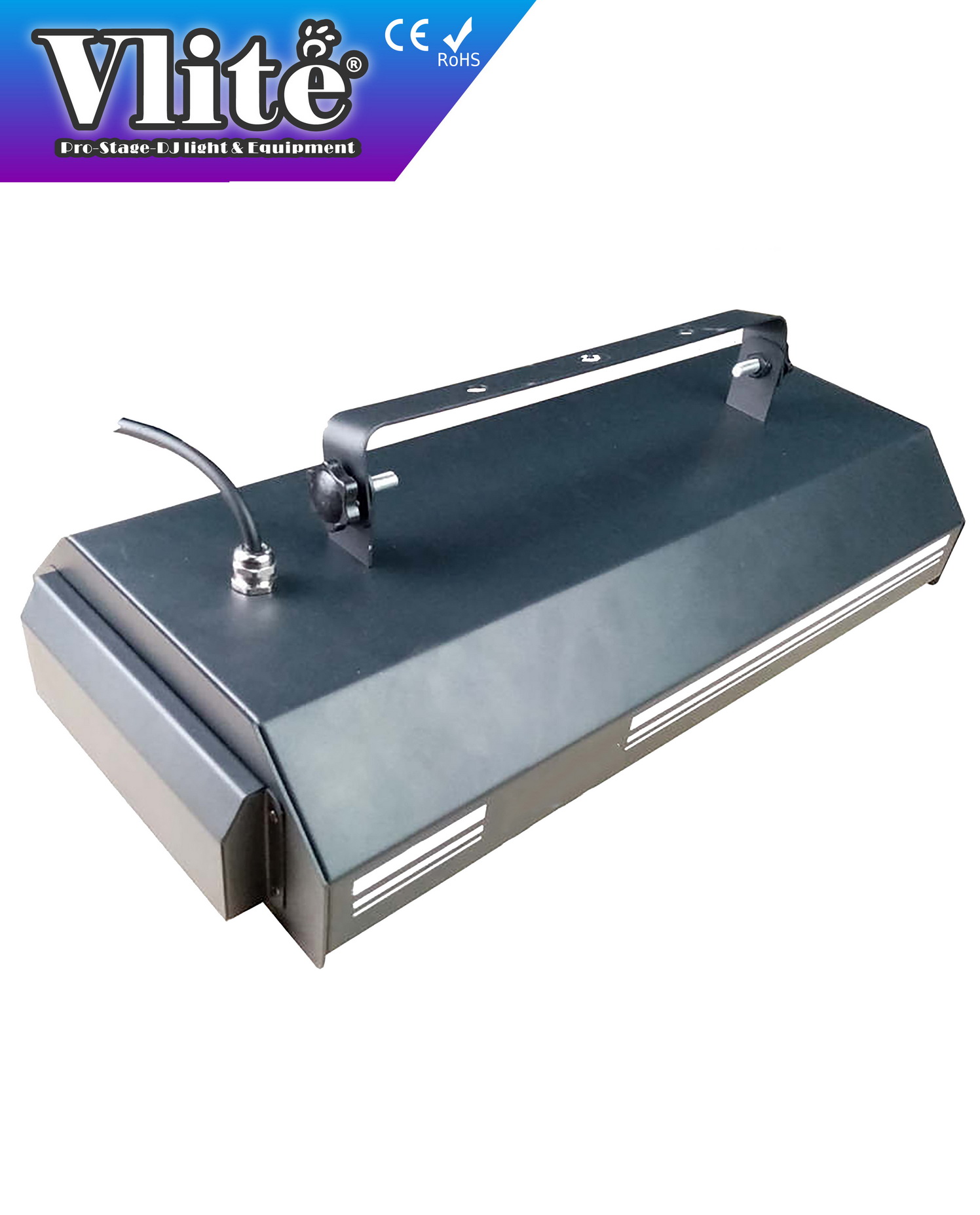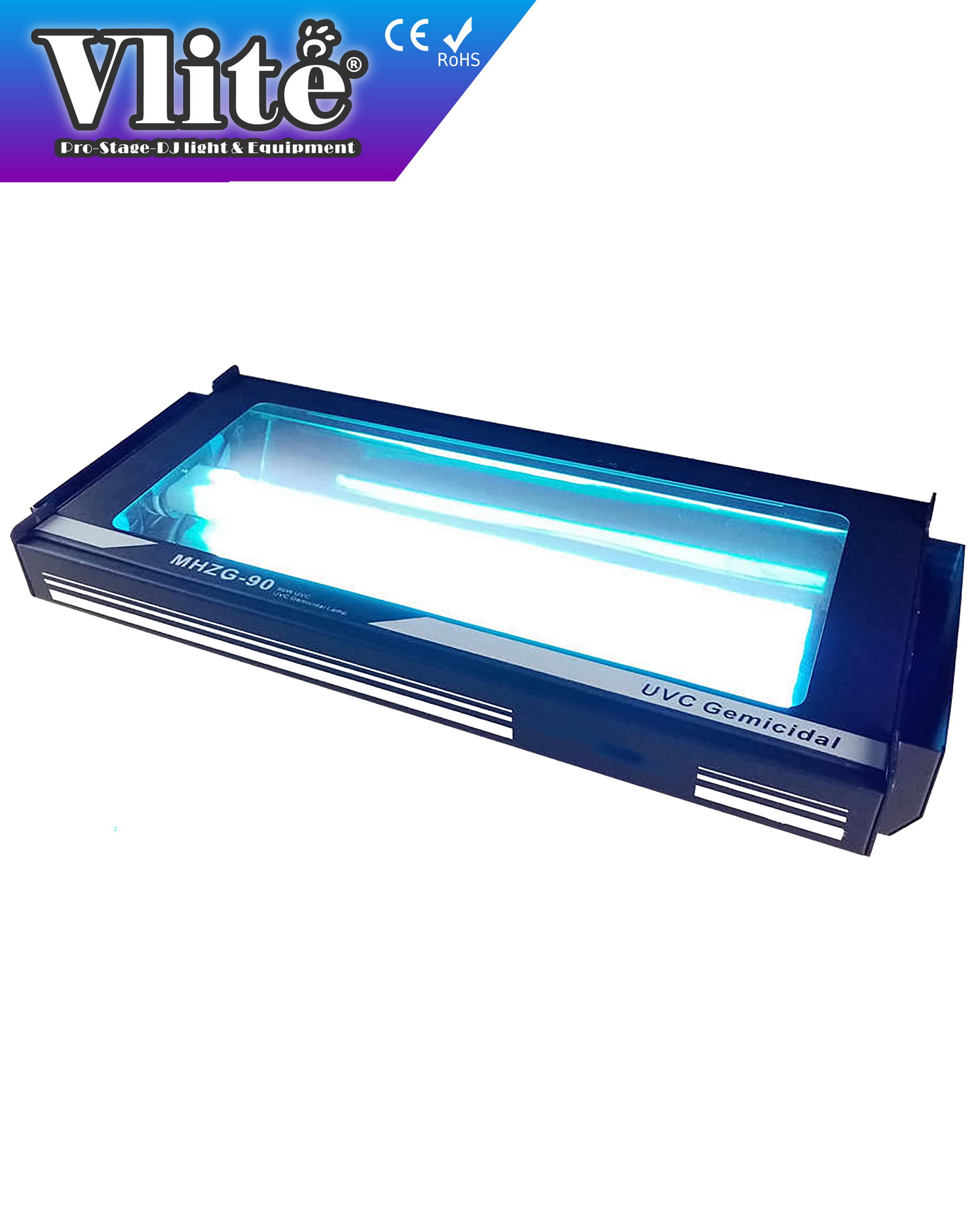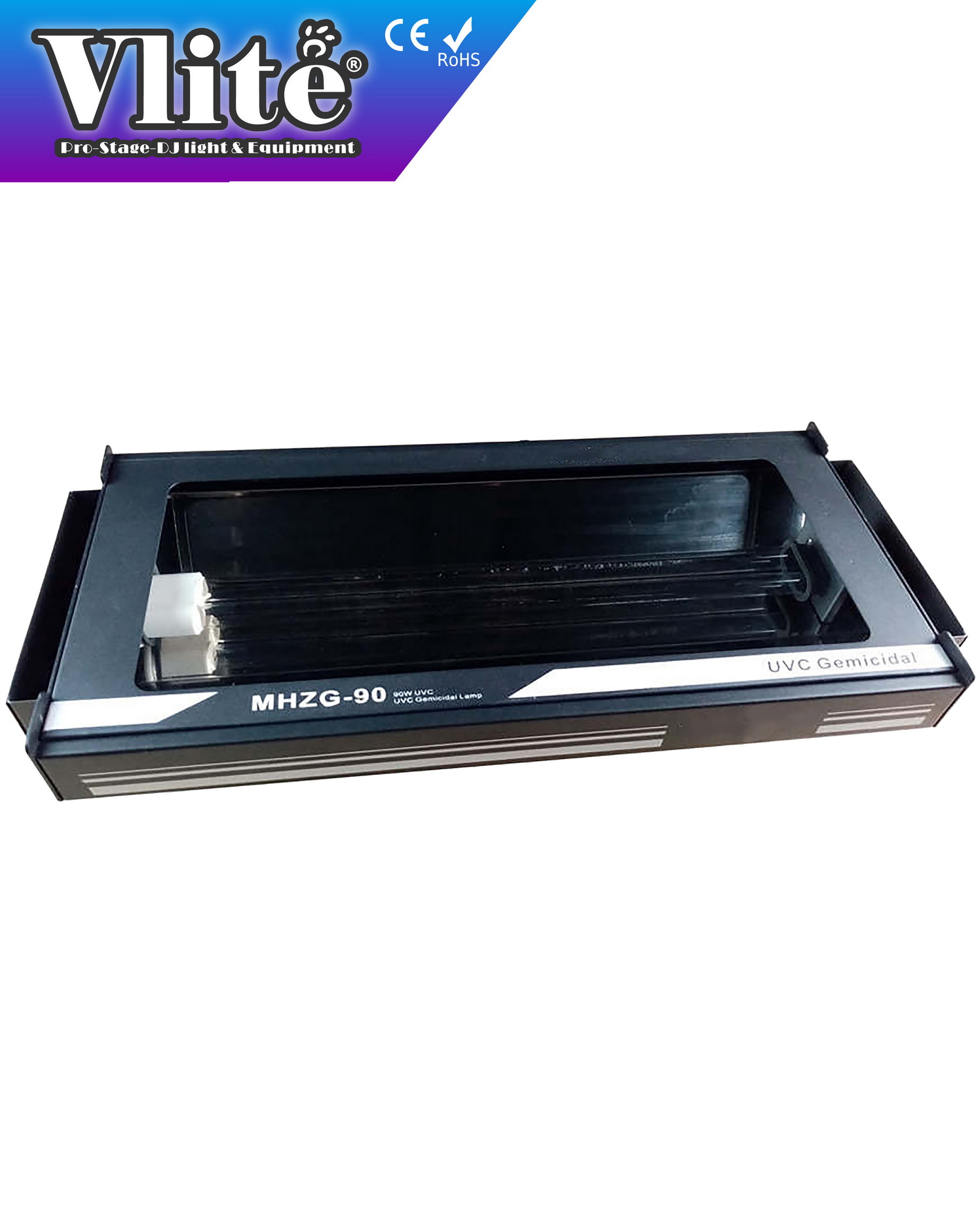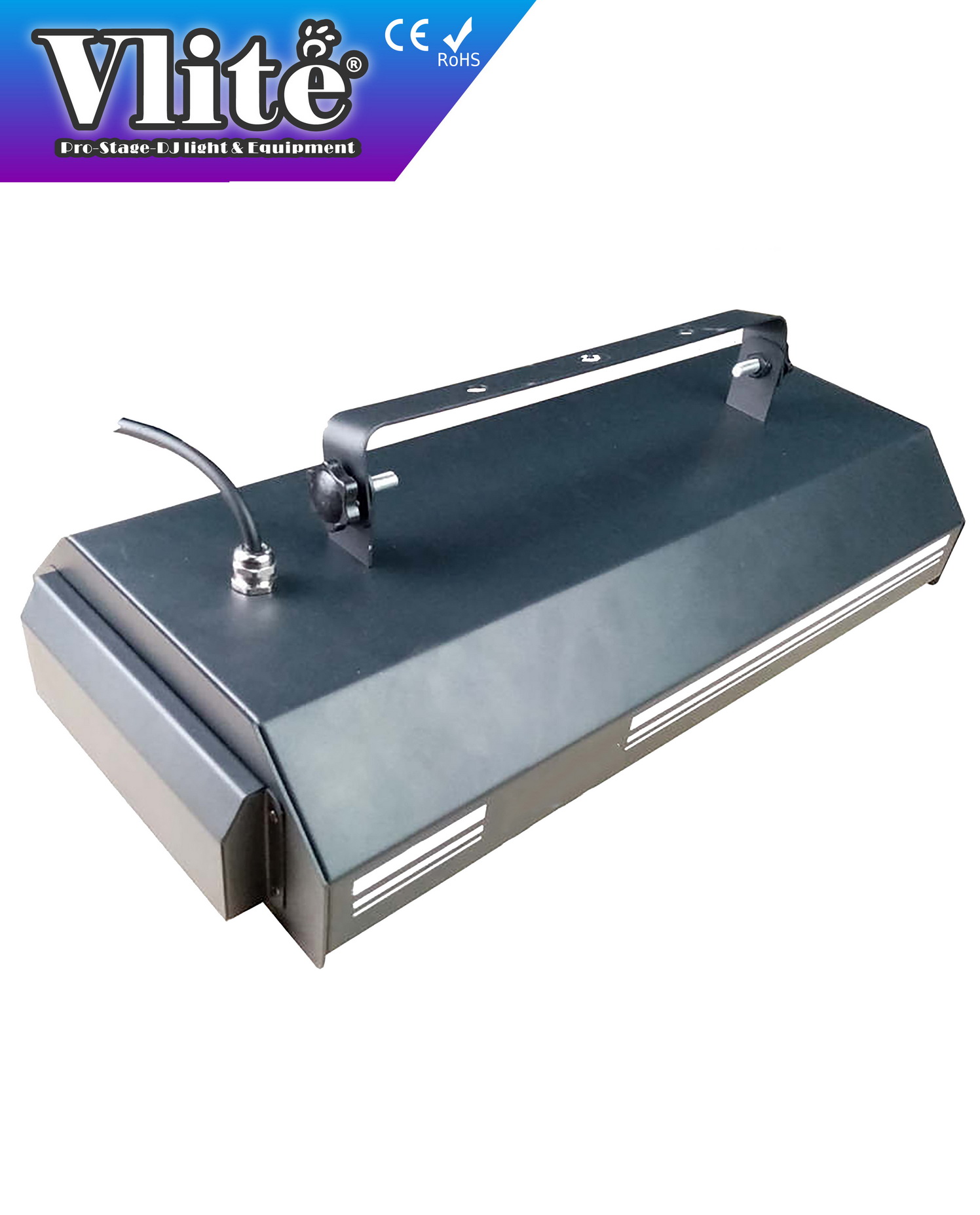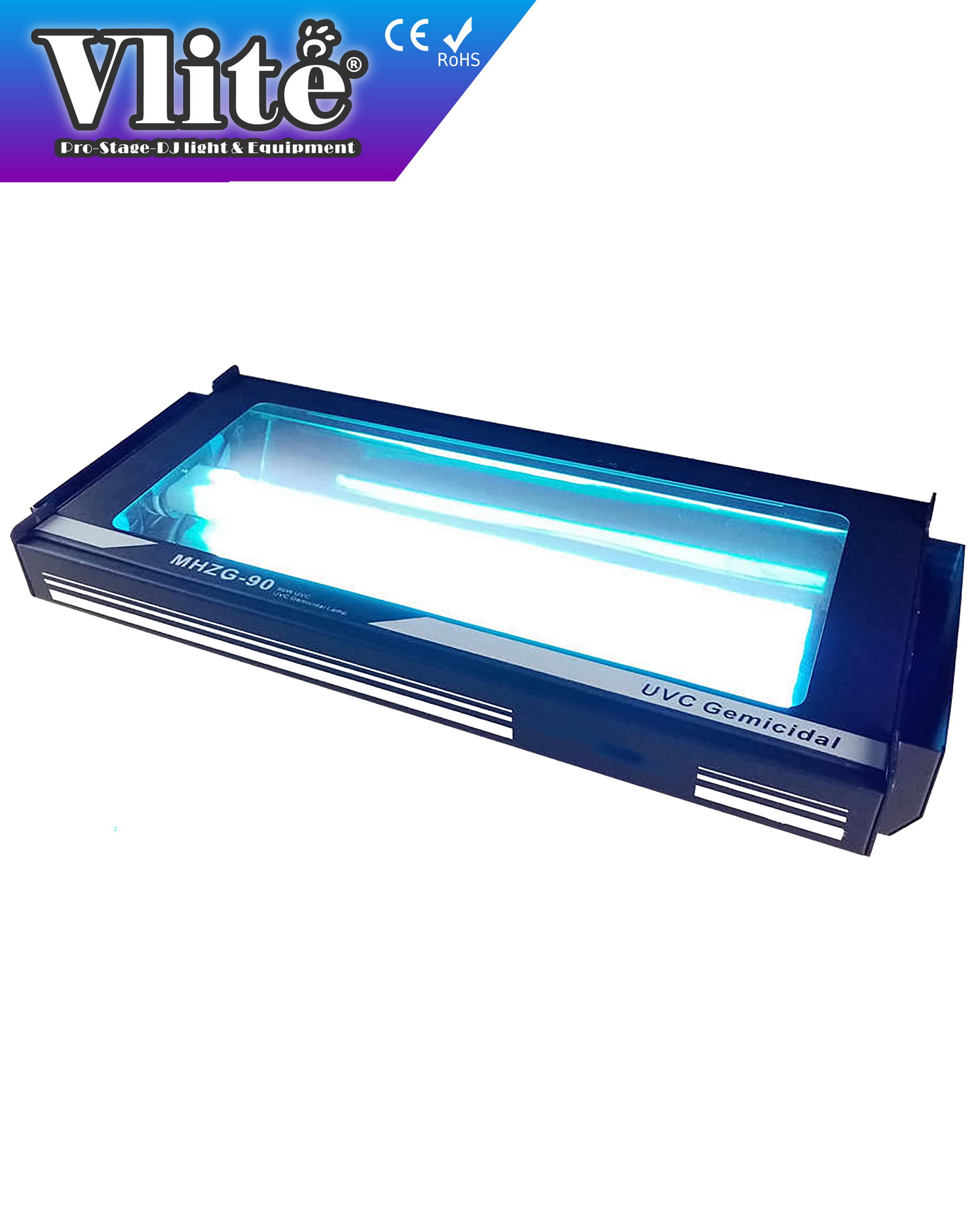 MHZG-90 Disinfection Lamp
High-Power Ultraviolet + Ozone + Self-circulation Disinfection Lamp

* Suitable for ultraviolet disinfection and sterilization of indoor air and still
life;
* One MHZG-90 can disinfect 80-90 square meters of space
* It can generate ozone ions to disinfect and sterilize th air all-round,
and remove the odor in the air;
* The internal self-circulation system is designed to improve the efficiency
and disinfection, so that ultraviolet light and ozone ions can achieve
disinfection, sterilization and deodorization all-around;
* One device can replace 4-5 small purple devices, so it saves labor costs
and installation materials costs, so it is more efficient, better and save
cost.
Parameter Introduction
Voltage and Power Consumption
---
* Voltage: AC110 or AC220V
* Power: 90W
* Disinfection Lamp Light: 8000/12000H
Features
---
* Light Angle: 120°
* Disinfection Space and Time:
The disinfection for 45 square meter is 10-30 Mins.
The disinfection for 90 square meter is 40-60 Mins.
* Product Application: Disinfection of large-scale public places, hotels, conference rooms
and closed entertainment venues, schools, factories canteens and etc.
* Precautions: When using ultraviolet light products for disinfection, they must be carried out
without people, not to look directly at the ultraviolet lamp, the human body will be damaged
the eyes when exposed to ultraviolet light for a long time.
Dimension & Size
---
* Net Weight: 5.70 KG
* Product Size: 53.5cm(L) X 24.0cm(W) X 13.5cm(H)