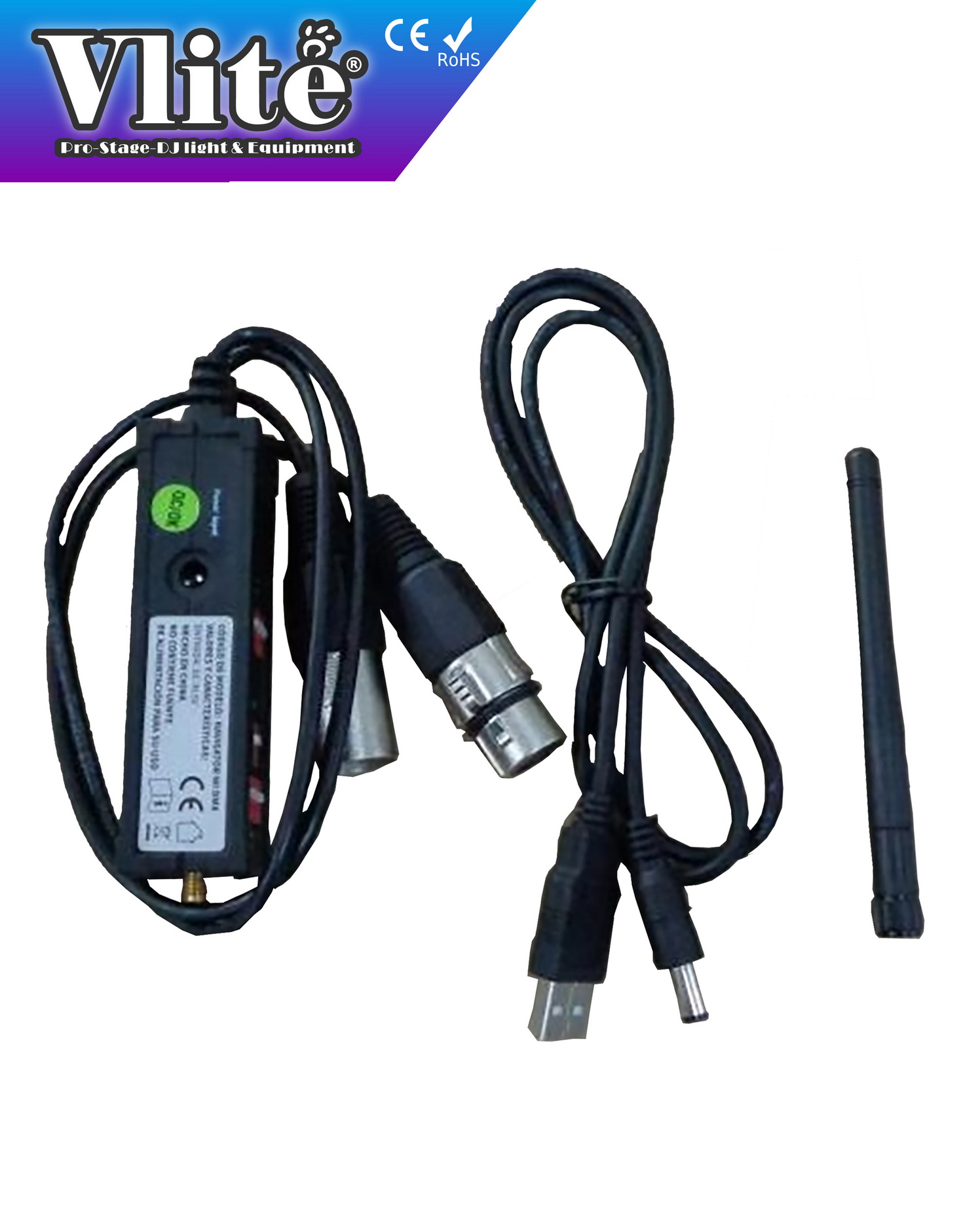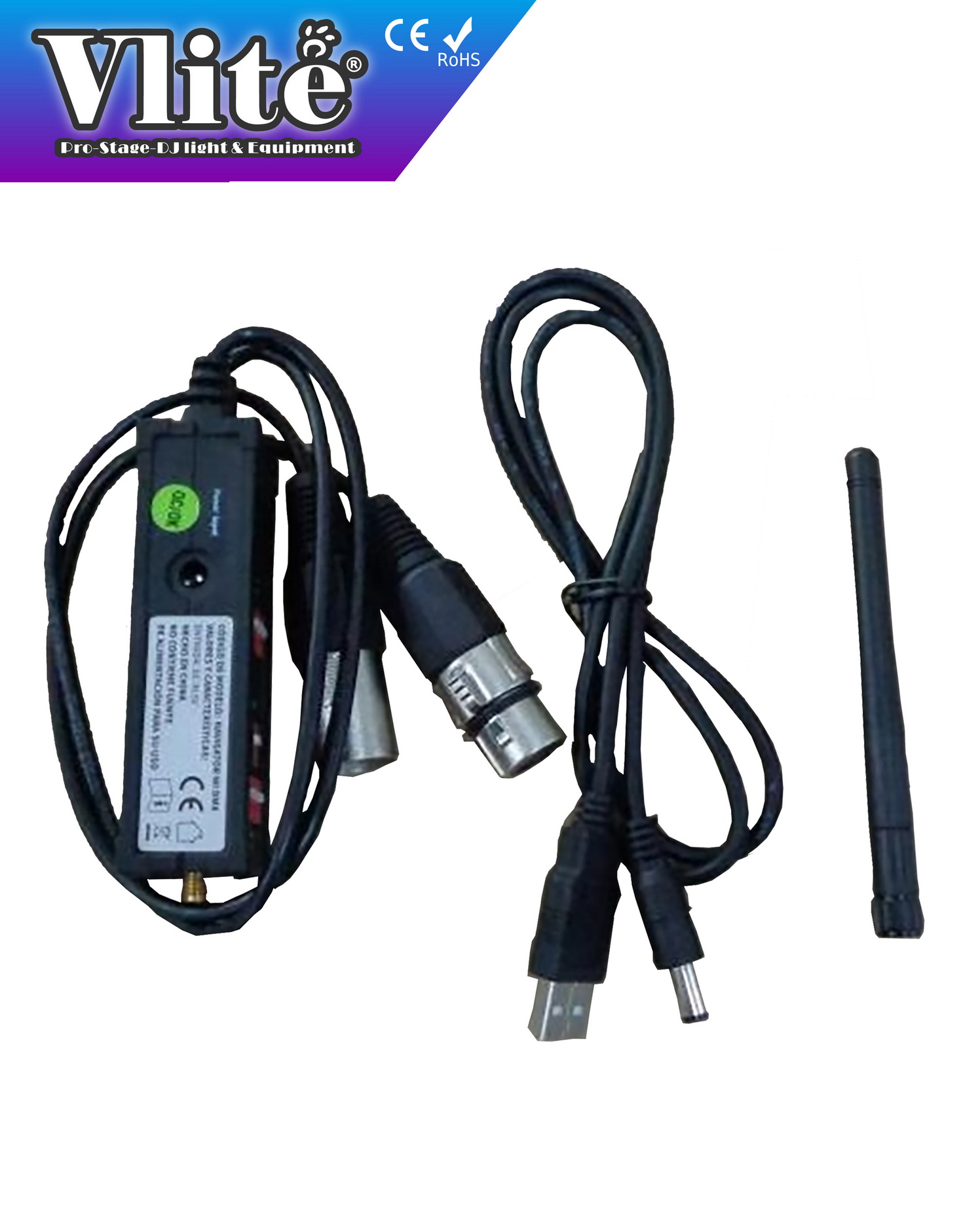 WD-2
Wireless DMX (WD-II) is a combination product of DMX transmitter and receiver. With WD-II, no more need of DMX signals for DMX equipment.
Just simple installation is needed to establish a stable wireless DMX environment, and get the DMX equipment easy to be used. WD-II can be a wireless transmitter connected to any DMX console and transmit wireless DMX signals. It also can be DMX receiver connected to any DMX control equipment. Simple adjustment of the dip switch can switch these two functions. More cheerful thing is its competitive price.
All DMX signal users can get easy wireless DMX environment with an easy way.
Parameter Introduction
Features
---
* Output Signal: DMX
* Output Connector / Cable Length: 3pin XLR / 430mm
* Input Connector / Cable Length: 3pin XLR / 430mm
* Input Voltage: 5V
* Input Circuit: 100mA
* Wireless Frequency: 2.4G
* Effective Distance (open space, no barrier) 500 feet (150m)
* Function: Wireless DMX Transmitter & Wireless DMX Receiver
* Consumption: 0.5W
* With Power Supply
* Input: AC 100-240V 50/60Hz, Output: DC5V, 700mA
Dimension & Size
---
* Net Weight: 0.24 KG
* Product Size: 19.0cm(L) X 26.0cm(W) X 26.0cm(H)